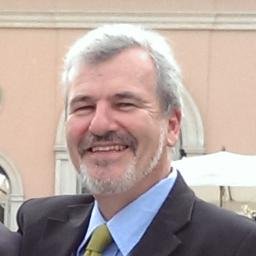 Organization :
JRC
information
Pillar 3 & WP5 Leader
Curriculum vitae :
European Commission, Directorate-General Joint Research Centre, Land Resource Management - H05, TP440 44/E32, Via Fermi 2749, 21027 Ispra (VA), Italy
Research to support policies for sustainable soil management in the European Commission. With a background in quaternary geology and a PhD in remote sensing of semi-arid soils, he has spent almost the last thirty years in land surface research and since 1998, specifically dealing with soil related issues at EU and global levels.
Soil Resource Assessment Project
Carbon Management in Soil Project
Danube Land and Soil Nexus
Key tasks in LANDMARK
Leader of Pillar 3, with expertise in policy as the European Commission's in-house science service. The Joint Research Centre's provides EU policies with independent, evidence-based scientific and technical support throughout the whole policy cycle.
Joint Task leader in WP1; 1.4
Leader of Tasks 5.5 & 5.6
Pillar 3 leader