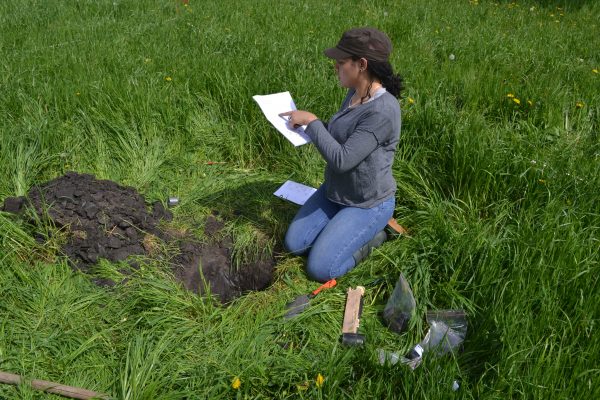 Organization :
WUR2
information
Pillar 2 soil functions monitoring MSc intern
Curriculum vitae :
Wageningen University & Research, Wageningen, The Netherlands
+31 649328021
Ekatherina is a former Agroforestry engineer. As part of my work experience, in 2014 I have worked in a Peruvian government budgetary programme in the National Institute for Agrarian Innovation (INIA), engaging small farmers in the market by strengthening their agronomic skills. In 2015 – 2016, I worked as an educational outreach coordinator and botany lab assistant in the Environmental Faculty in Universidad Científica del Sur in Peru. Currently, I am in the last year of the MSc programme of Plant Science at Wageningen University in the specialisation of Natural Resource Management. I did my MSc thesis in the International Centre of Tropical Agriculture (CIAT) on soil carbon storage analysis as a climate change mitigation measure in silvopastoral systems in Colombia.
Main interests:  soil quality, soil research & development.
Key tasks in LANDMARK
Ekatherina Vasquez will be responsible for the  delivery of :
Pillar 2: help with the fieldwork, collect data from farmers on soil management and help to compile the information in a database.