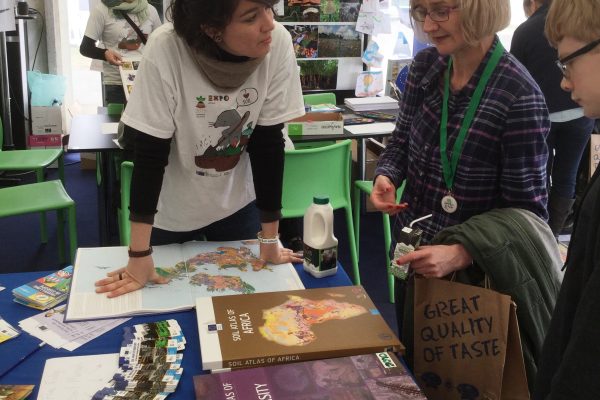 Organization :
WUR2
information
Scientific project administrator
Department of Soil Quality, Wageningen University, Droevendaalsesteeg 4, NL-6708 PB Wageningen, P.O. Box 47 , The Netherlands
+31641334949
Dr Francesca Bampa joined as research officer the dutch  Wageningen University & Research in May 2017 in the Soil Quality Department chaired by Prof. Rachel Creamer. Francesca is the LANDMARK administrator and follows full time the project. Actually she is based in Slovenia at the Jozef Stefan Institute sitting with the modeling partners, previously she spent 18 months in France at the Chamber of Agriculture APCA organizing 32 stakeholders workshops. Francesca worked before as Postdoc and after as Research Officer in the Irish TEAGASC in the Soil Quality and Classification sub‑programme at Johnstown Castle Environment Research Centre. Francesca administered LANDMARK within TEAGASC Irish organization between July 2015 and May 2017.
Her main research interests include soil quality, soil metadata, soil policy, soil carbon dynamics in agricultural soils, land use and management, soil education and awareness, project management.
Key tasks in LANDMARK
LANDMARK scientific project administrator
WP1 Task1.2 researcher detached at the leading organization APCA, France
WP1 Task 1.1 contributor
WP3 researcher detached at the organization JSI, Slovenia
WP5 Pillar I contributor