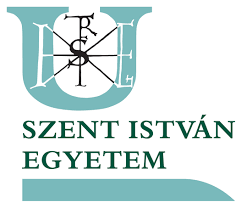 SZENT ISTVAN EGYETEM
Hungary
Description of organisation
Szent István University (SZIU), one of Hungary's most prominent institutions of higher education, consists of seven different faculties for study and research, hosting 16,000 students. SZIU is the major agriculture oriented university of the country. The participating department is part of the Institute of Environmental Sciences which is coordinating several national and international education programs and is very well equipped for environmental research.
The SZIU team hosted the LANDMARK Roundtable 3 past May 2016.
Description of the unit participating in LANDMARK
The Department of Soil Science and Agricultural Chemistry is Hungary's leading and internationally acknowledged education and research unit for soil classification, soil survey, data harmonization and correlation, soil functions studies and soil conservation. Remote and proxy sensing are newly developing areas with promising results and publications. The department consists of 2 professors, 4 associate professor, four young scientists with PhD, 4 PhD students and 2 laboratory assistants.
Members of the team :