UNIVERSITEIT ANTWERPEN
Belgium
Description of organisation
The University of Antwerp (Dutch: Universiteit Antwerpen) is one of the major Belgian universities and located in the city of Antwerp. It is characterised by its high standards in education, internationally competitive research and entrepreneurial approach. The university was founded in 2003 after the merger of the three universities that were previously known as RUCA (State University Centre Antwerp), UFSIA (University Faculties Saint Ignatius Antwerp) and UIA (University Institution Antwerp). Hence, the university's roots go back to 1852. The University of Antwerp has approximately 20,000 students and is still increasing, which makes it the third largest university in Flanders. In order to face the challenges posed by the internationalization of European education and research, the University is part of the Antwerp University Association (AUHA). The ecosystem management research group (ECOBE) resides under the biology department at the University of Antwerp. The entire biology department has over 600 researchers and many advanced lab facilities.
Description of the unit participating in LANDMARK
The Ecosystem Management Research Group is led by Prof. Dr Patrick Meire and counts over 30 researchers, of which 4 are academic staff, 6 postdocs and 15 PhD students. There are also 2 permanent lab workers and 2 field workers/technical staff. The ecosystem management research group (ECOBE) is involved in fundamental and applied research on ecological processes in watercourses and wetlands, as well as in research at the integrative level of management of ecosystems and river basins. Therefore, our group includes generalists and specialists and cooperates with various other national and international organizations and institutes to achieve its mission statement. The main objective of the research group is to provide a sound scientific basis for nature and ecosystem management from both the perspective of ecosystem functioning and integrated water management issues. The research focuses on methodologies and concepts to optimize ecosystem services generation through the creation, restoration and management of ecosystems. Therefore we conceptualizing ecosystem functioning in relation to ecosystem services, including their landscape interactions and external drivers (e.g. climate change).
Members of the team :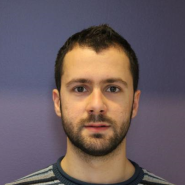 Apostolos Georgoulas
WP4 contributor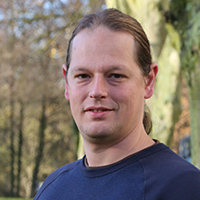 Jan Staes
WP4 leader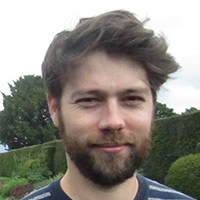 Dirk Vrebos
Pillar 3 PostDoc