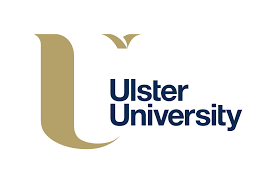 ULSTER UNIVERSITY
N. IRELAND, United Kingdom
Description of organisation
Ulster University (Ulster) is based on four campuses in Northern Ireland with a remit for teaching and learning, research and development, academic enterprise and outreach. It employs over 3,000 staff and has an annual turnover of more than £200million. In 2013/14, over 28,700 students were enrolled on Ulster courses. Academic activity is organised around six Faculties sharing thirty-eight Schools, including the School of Geography and Environmental Sciences on the Coleraine campus.
Description of the unit participating in LANDMARK
The School of Geography and Environmental Sciences has over 350 full-time undergraduate students, 250 postgraduate students and 40 academic, technical and administrative staff. The School is one of the largest in Britain and Ireland. Particular strengths are the development of interdisciplinary taught and research programmes that integrate the environmental, earth and marine sciences with human geography and the use of spatial analysis to investigate relationships between environment and society. Research is organised into the Environmental Sciences Research Institute and brings together pure and applied researchers who investigate a range of environmental systems, with an emphasis on those with societal relevance.
Members of the team :